Pay with
#crypto

in your favourite shops
With no limits, for free, in less than a minute, everywhere. With KangaPay!
Join Kanga Pay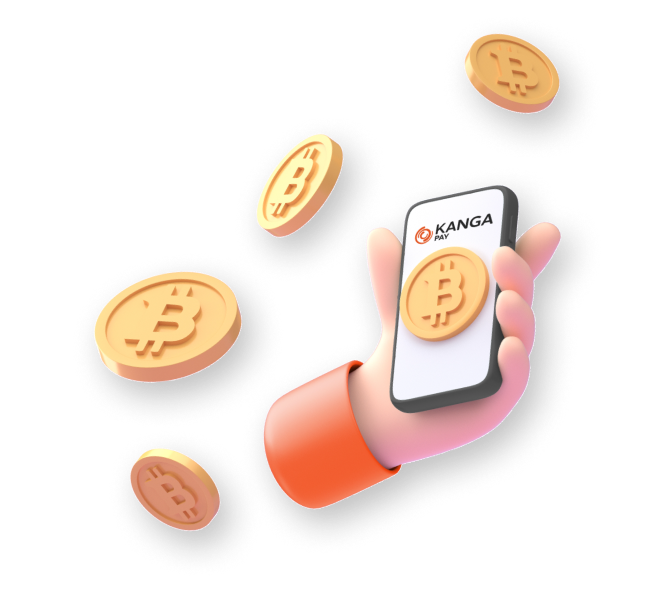 Learn more about Kanga
Pay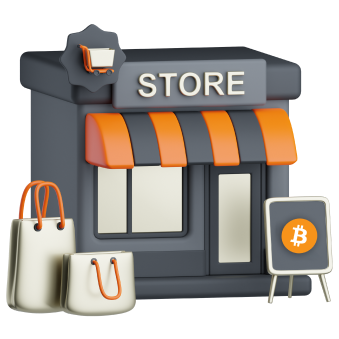 Kanga Pay is a payment gateway that allows you to pay for your purchases with the cryptocurrency of your choice.
Kanga Pay payments are simple and secure - using the Kanga Wallet app generate a code, enter it on the site and approve the transaction.
Register
Your benefits of using Kanga
Pay
You always have a choice
Bitcoin, Ethereum or maybe stablecoins? Decide for yourself what you will pay with!
0% commission
No additional transaction fees.
Express transaction
The entire transaction takes just 60 seconds!
Easy to use
The transaction is confirmed with a 6-digit code from Kanga Wallet.
Secure transactions
We have many years of experience in payment services.
Price guarantee
Regardless of fluctuations in the exchange rate, you pay what you see on the screen.
Buy with Kanga
Pay
Watch the video and find out how easy it is to pay using cryptocurrencies with Kanga Pay!
One
application

,
many

possibilities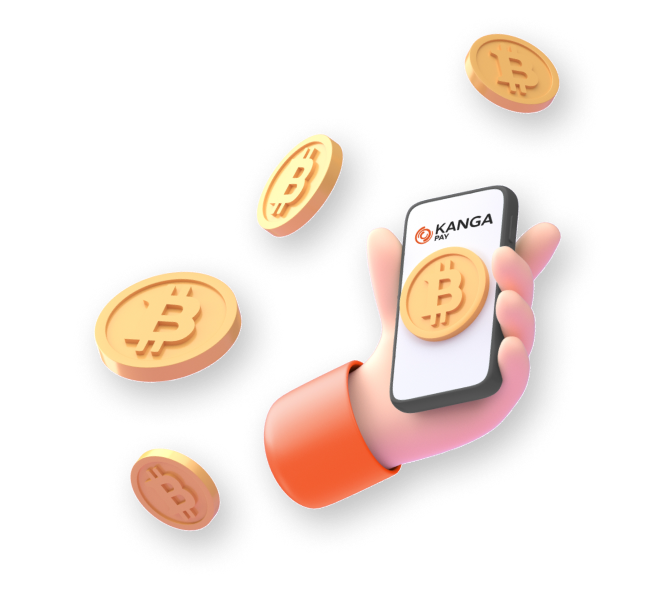 Kanga Wallet app is more than just a quick cryptocurrency payment! With Kanga Wallet, you can trade on the exchange, perform SWAP transactions, earn on your own funds through staking and also exchange crypto for cash in the Kanga Kantor network and Kanga Locals community.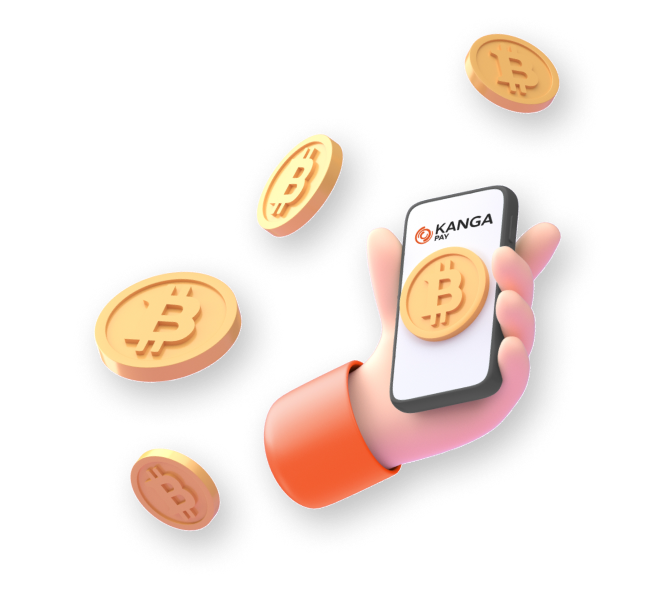 Find places where you can
pay with Kanga
Pay
Do you run a
business

?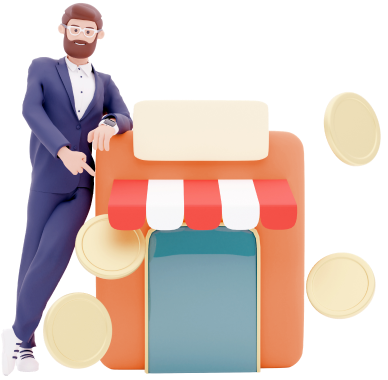 Join KangaPay and accept payments in crypto.
You decide which currency you get paid in
regardless of what cryptocurrency the buyer pays with.
Join Kanga Pay
Check where you can pay with Kanga Pay
Fame MMA
Polish federation organising freak fights, to which you can buy PPV access for $FAME tokens.
E-klucznik
E-klucznik is a digital gift card company. From now on you can pay with cryptocurrencies there.
Cosma Gallery
Cosma Gallery has recently implemented crypto into its payment methods as well. Buy artwork using Kanga Pay!
Get to know the
Kanga

family
FAQ
You will find the most frequently asked questions about Kanga Pay here. If any question has been omitted, please ask us. Click on the button below and complete the form and someone will call you.
Contact
Who can use Kanga Pay?

Everyone! Kanga Pay is available without restrictions to all Kanga users. Register now!
Can I pay with BTC, USDT, and other cryptocurrencies backed by Kanga?

Yes! You currently have up to 11 currencies to choose from including our proprietary Omega stablecoins.
Where can I find the Kanga Pay code?

You can find the code in the Kanga Wallet app and on the exchange's website under Kanga Pay tab.
How long does it take to complete a Kanga Pay transaction?

Kanga Pay transactions are settled within seconds.
What are the advantages of using Kanga Pay?

Kanga Pay is a proprietary, revolutionary payment system that allows express crypto payments online.
Is Kanga Pay free of charge?

Yes! The entire transaction is completely free, with no catches or hidden fees.